The Dental Center by Dr. Kim Fajardo is a multi-specialty dental facility that covers all major aspects of dental care. Moreover, the strength of the practice relies on Dr. Kim's leadership and the dedication of their consultants to achieve excellence in their respective fields of expertise. The Dental Center by Dr. Kim Fajardo's roster of consultants is composed of the most highly trained and competent dental experts with extensive experience in handling complex cases through multidisciplinary treatment planning, the use of the latest cutting-edge technology and employing only evidence-based techniques to provide patients with the best dental treatment experience possible.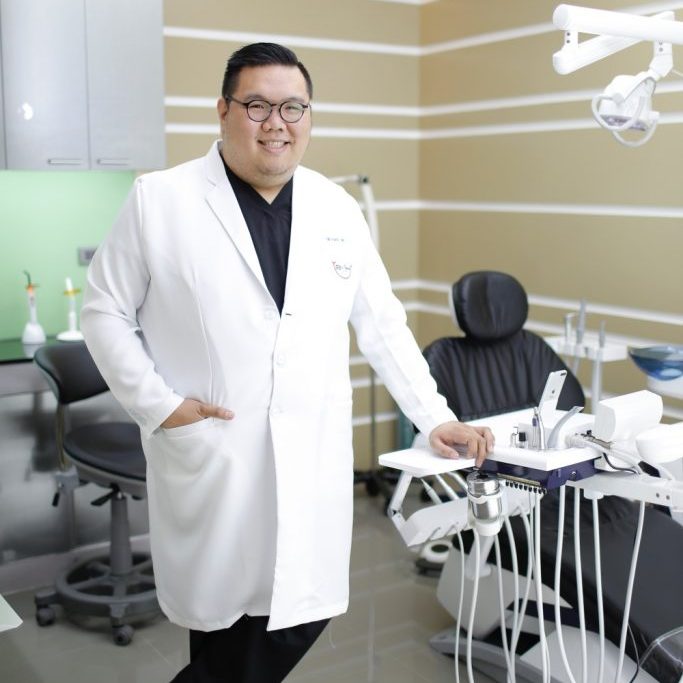 He is a professor of Prosthodontics and Undergraduate Research at the University of the East College of Dentistry. Dr. Kim attended various postgraduate training courses from Straumann Dental Implants (Switzerland), Bicon Dental Implants (USA), Korean Academy of Periodontology (Seoul, South Korea), Bio Tooth Service (Seoul, South Korea) and the Global Academy of Osseointegration (Seoul, South Korea).
Facilities
The Dental Center by Dr. Kim Fajardo is both modern and elegant. The center also boasts of two states of the art treatment suites, one is even equipped with a full operating room light set up. Both treatment suites are all fully equipped with the latest tools and technology in Dentistry today.
"We give our patients the best possible treatments they deserve with our state-of-the-art facilities, modern equipment and instruments"
Be connected. Be updated.
Sign-up here to get the latest trends, technology and dental treatment techniques on how to improve your smile and oral health. We will also update you on our exclusive offers right just for you!